SITEMAP | HOME | CONTACT | CURRENT WEATHER
Move your cursor over some of the surrounding buildings and locations for descriptions.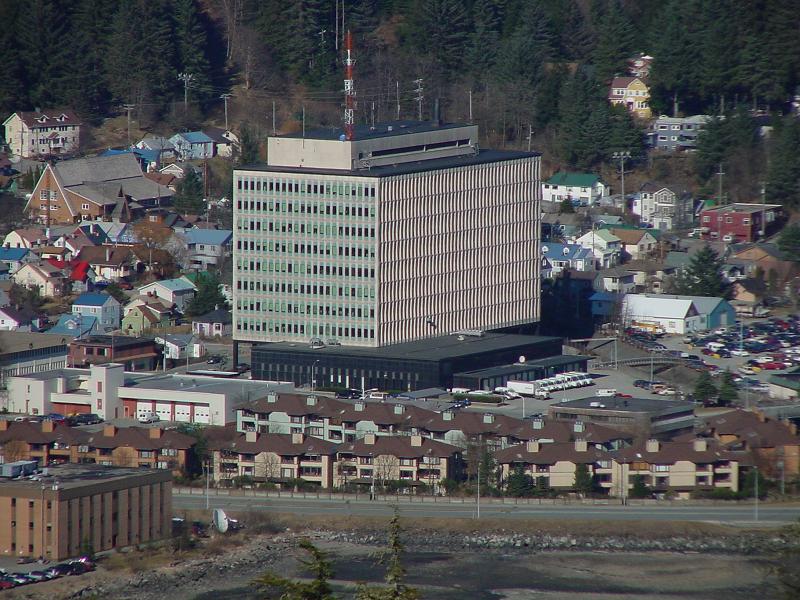 U.S. Federal Building, Courthouse and Post Office, Juneau, Alaska.

Picture taken March 26, 2003 at 2:42 PM by O. Richard Kent
from the Treadwell Ditch Trail on Douglas Island above West Juneau.
SITEMAP | HOME | CONTACT | CURRENT WEATHER