SITEMAP | HOME | CONTACT | CURRENT WEATHER
Move your cursor around to read descriptions.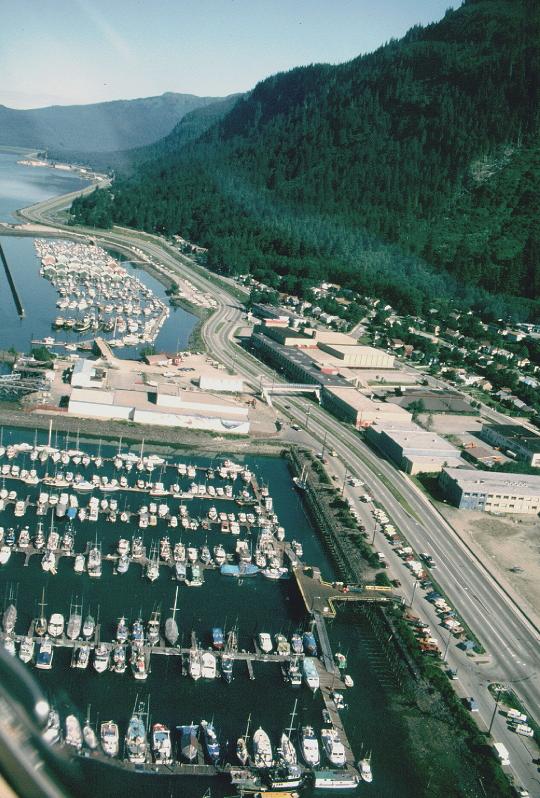 Harris Harbor in foreground prior to reconstruction and
reconfiguration which began in 2005; Aurora Basin in background.
Egan Drive - State Hwy. 7 is the main thoroughfare.

Picture taken July 4, 1987 from a helicopter by David A. Kent.
SITEMAP | HOME | CONTACT | CURRENT WEATHER