WEST JUNEAU WEEKLY PICTURE
A Look Back at the Sunny Point Intersection Highway Project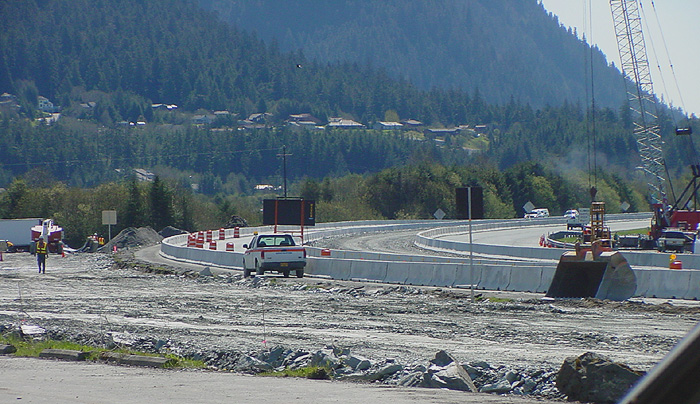 Southbound: Mountainside Estates in the background. Mt. Juneau at the upper right.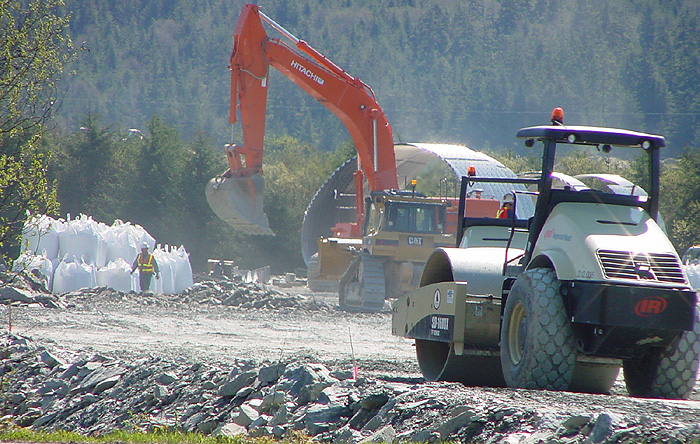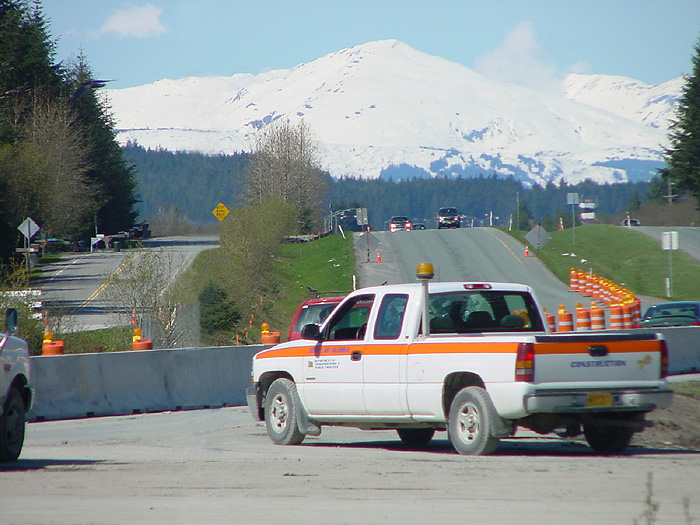 Northbound: Chilkat Mountains in the distance, Sunny Drive is on the left.
The New Sunny Point Intersection was opened to the public with
unrestricted vehicular traffic, Thursday afternoon, November 6, 2008.
The project built the first diamond interchange in Juneau and consisted of:
A diamond interchange that raised Egan Drive
over a new access road that connects to Glacier
Highway next to the west end of the new Walmart
store parking lot.

A traffic signal at the intersection of the
new access road with Glacier Highway.

Access to Sunny Point via a separate underpass,
crossing under Egan Drive about 300 feet
west of the original Sunny Drive intersection.
State of Alaska Department of Transportation and Public Facilities Project Link
Pictures by O. Richard (Dick) Kent, 10:53 – 10:55 a.m. ADT, May 18, 2007, © 2008